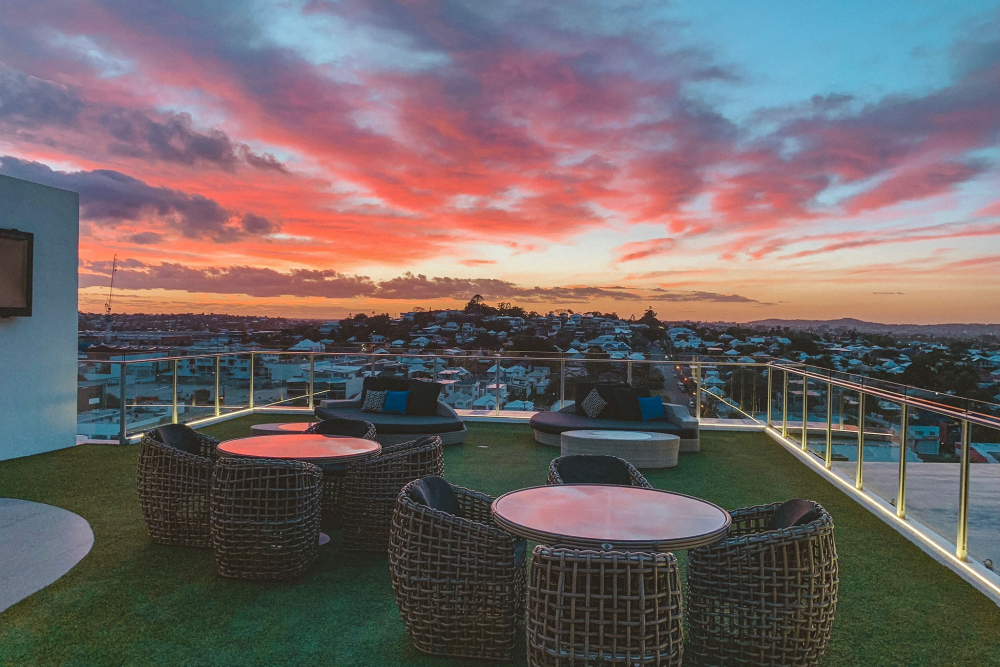 When you think of artificial grass, your mind isn't likely to skip towards your rooftop or deck. Instead, you're daydreaming about a lush garden that requires minimal upkeep. Yet, unconventional uses of artificial turf can transform your space in ways you never imagined possible. If you have room on your deck or rooftop, here are a few reasons you should consider installing artificial grass.
Reason 1 – It's Unique
One of the best features of artificial turf is that it doesn't require soil or lawn care. Thus, you can install the material virtually anywhere—including your rooftop! Nothing says "unique" like grass flooring in areas it wouldn't naturally grow.
Whether you choose to create a full-lawn effect or contain the installation is entirely up to your preferences. Use the astroturf to complement your existing space.
Reason 2 – It's Safe
Let's be real—Australian summers are scorching hot! Thus, synthetic grass makes for an excellent solution to blistering temperatures, as they stay cool to the touch. Barefoot-friendly, artificial turf is ideal for families with young children. Additionally, astroturf solves the problem of muddy prints if you have dogs who love to roll around in the dirt.
With that in mind, you must be wondering about the rainy season. The good news is artificial turf employs drainage technology that leaves the surface dry and anti-slip whenever it pours.
Reason 3 – It's Cost-Effective
Think about how much it costs to maintain a natural grass garden. How often do you have to replace your fertiliser? How frequently do you need to leave your sprinklers running? Do you have to shell out for pests?
Installing a natural grass lawn can cost as much as $750 or more, whereas astroturf goes for as little as $250. Other features will also keep costs down.
For instance, during the rainy season, turf drains keep any excess water damage at bay. It also keeps parts of your roof deck from deteriorating. Forever Turf, for instance, can withstand the harshest conditions.
Astroturf also protects your roof from prolonged exposure to sunlight, which can degrade materials or cause cracking. Plus, artificial grass is a lightweight alternative to heavy-duty flooring that tends to damage older roofs. Thus, you won't have to shoulder the cost of a complete remodel.
Reason 4 – It's Creative
If you love the look of an oasis, incorporating astroturf to your terrace or patio can make for a playful addition to your home. If you're already pursuing a dynamic installation, why limit the possibilities? Explore different shapes to embed into your patio or yard and impress guests with a jaw-dropping green haven worthy of a seaside resort.
Conclusion
As you now know, astroturf doesn't only make for a beautiful lawn—it also makes for a stunning feature for your rooftop or deck! For areas where natural grass simply won't grow, astroturf can replace the unsightly appearance of dust or mud.
For artificial turf on the Gold Coast, work with the talented team at Luxe Turf. With over 20 years of experience, we've incorporated advanced technologies into our production cycle and can perform all types of applications.