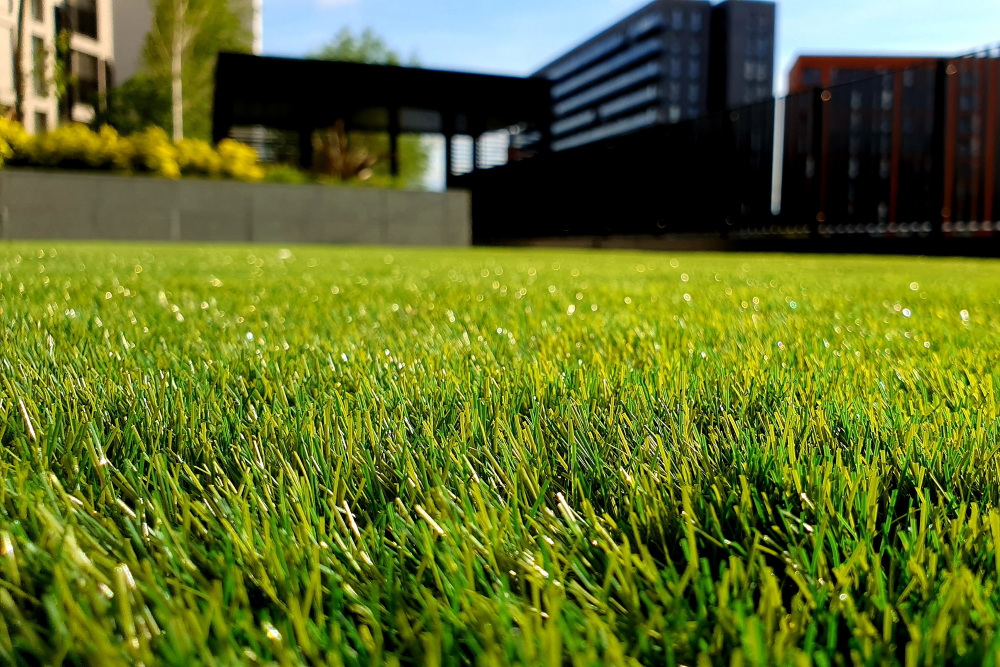 Springtime is the best time to enjoy your artificial grass at home. The skies become clearer and the weather becomes warmer. Ultimately, it's that time of the year when your whole garden begins to bloom again and your flowers regain their most vibrant colours.
With that said, it's not only during this season where you can marvel in the beauty of your synthetic grass. As long as you maintain its upkeep, you can keep your Gold Coast artificial turf in good condition all year round.
Without further ado, here's how you can maintain your artificial grass through the different seasons:
1. In Spring: Keep Your Artificial Grass Free From Debris
Depending on your property, winter can leave quite a mess in your yard. Considering this, the first things you need to do come springtime are to clean up smaller debris and prune damaged bushes, branches, and plants. This is also the best time to resume your landscaping tasks to prepare your garde for the warmer months to come.
With a lot of work happening over your residential artificial grass, dirt and rocks will naturally end up on your turf. This is nothing to worry about; all you need to do is hose and brush them away.
Furthermore, you don't need to fret about water pooling on your lawn. Most synthetic turf products today have a backing feature that can effectively drain water.
2. In Summer: Clean Your Synthetic Turf
Hot summer months are the perfect time to let the kids play outside or allow your furry friends to roam around. They're also the best time for lawn parties with your friends and family.
While your synthetic turf can withstand this increased foot traffic, there are steps you must take to keep it clean and vibrant all throughout summer. Particularly, you need to clean it with a brush and running water regularly. If you have pets at home, you will need to use a mixture of vinegar and water to remove stubborn stains like pet waste.
3. Autumn – Rake Off Leaves
While you won't need to mow your artificial grass lawn when Autumn comes, you will need to rake any dried leaves that fell on it from deciduous trees.
If you haven't raked leaves on synthetic turf before, there's no reason to fret. Its surface is quite smooth, allowing you to easily remove the leaves—maybe even easier than doing it on natural lawns.
On that note, remember that you can also use a leaf blower and even a dustpan and broom to take care of the fallen leaves.
4. In Winter
Winder is predominantly a dryer month in Queensland. Aside from the colder temperatures and occasional southerly fronts that can bring rain, you don't have to worry too much about your residential artificial grass. Just like a real lawn, your artificial lawn will benefit from rainwater as well.
Conclusion
The different seasons of the year may bring about different weather conditions that can affect your artificial grass. The good news is that there are steps you can take to maintain it and keep it in tiptop shape all year round. Follow the four tips mentioned above and be diligent in your synthetic turf's upkeep. In the end, all of your efforts will certainly pay off as you will have a durable and attractive artificial lawn all year round!
When it comes to luxurious residential artificial grass in Gold Coast, QLD, look no further than Luxe Turf! With more than 20 years of working with the best manufacturers in the industry, we can offer you hassle-free and professional solutions for your synthetic turf requirements. Enquire today to get a free quote!