For homeowners with pets who love to run amok, cleanup can be a challenge. After all, nobody likes muddy prints all over the living room or a prize lawn that's suddenly been dug up.
This is what makes residential artificial grass a popular material for those with four-legged friends. Let's list the other reasons why.
• It's always lush and green
Everyone knows the horrors that come with an energetic pet wreaking havoc all over a natural garden. With an artificial lawn, there's no need to worry about brown or bare spots after playtime. Instead, they stay green and well-manicured all year round, even after an afternoon of running, digging, and littering.
Whether rain or shine, the perpetual green of astro turf can take your curb appeal up to 10.
• It's easy to clean and maintain
Without the need to mow, rake, weed, fertilise, or spray, cleaning up your artificial turf is as easy as picking up your pet's droppings and hosing down the soiled area. Sometimes, a pet might bring you "gifts" in the form of leaves, rocks, or even insects!
Now, these can easily get tossed in the trash without you having to worry too much about the source. If you spot any spills or stains, simply scrub with mild soap and water. To minimise odour, you can also apply an eco-friendly pet deodoriser.
• It's not prone to mud or holes
If your pet is a digger, there's no need to worry about holes or trailing mud throughout your home. You won't even have to give your best friend a bath!
Experts say that dogs love to dig for many reasons—whether to bury a bone or their food, because of high energy, or even out of boredom. Now, your pet can freely run and play while maintaining a pristine lawn.
• It won't cause ticks, bugs, or fleas
Because of their inability to thrive in artificial environments, ticks, bugs, and fleas won't likely appear on your lawn very often. For an added bonus, you won't even have to apply pesticides or harmful chemicals or worry about your pets bringing pests indoors.
• It's affordable and eco-friendly
A natural lawn can be difficult to maintain, especially if you aren't blessed with a green thumb. It can cost a lot of money and be incredibly time-consuming, not to mention it can cause a spike in your water bill.
With artificial turf, your water bill can drop up to 70% and save you a lot of time! It isn't costly to install and can serve as an incredibly eco-friendly environment for humans and pets alike.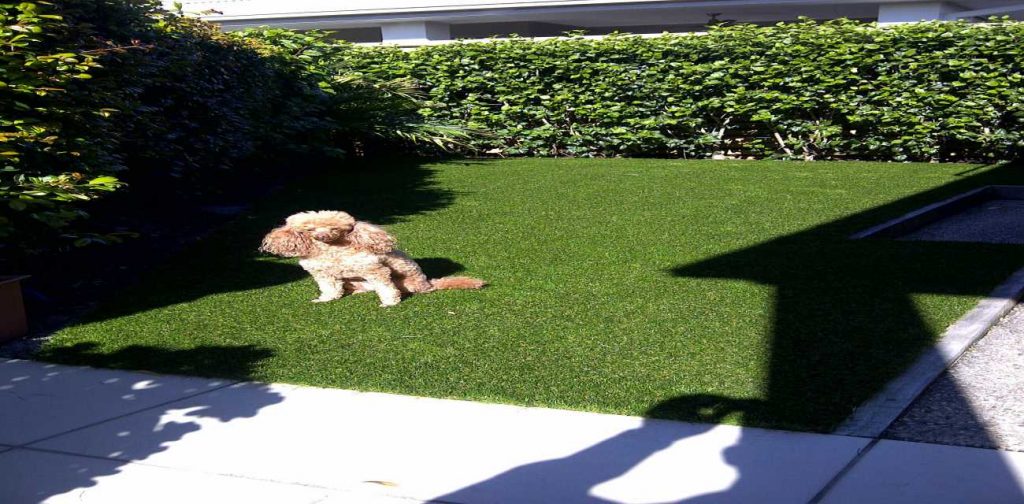 Conclusion
On the whole, an artificial lawn isn't just low-maintenance, stunning to look at, and green 24/7. It's an excellent solution for homeowners who want to give their pets the freedom to run and play outdoors without having to tend to costly and time-consuming damage.
At Luxe Turf, we provide dozens of artificial turf options in the Gold Coast. Grass doesn't only come in one form or look. In fact, we can provide personal design features and performances according to how you want your lawn to look and function.