As long as you have a bit of land for your residential or commercial property, sometimes, your first instinct is to add an area for greenery. However, having real grass requires a lot of maintenance and labour. Because of this, many homeowners and business owners are opting to get artificial grass in their spaces instead.
These days, it's hard to tell the difference between residential artificial grass and real grass. Aside from looking incredibly authentic and aesthetically pleasing, synthetic grass comes with numerous benefits. With synthetic grass, you get to save loads of water and time since maintenance doesn't require any effort at all.
If you're considering getting artificial grass for your space, we've compiled the top three artificial grass types that you can consider to make your homes even greener.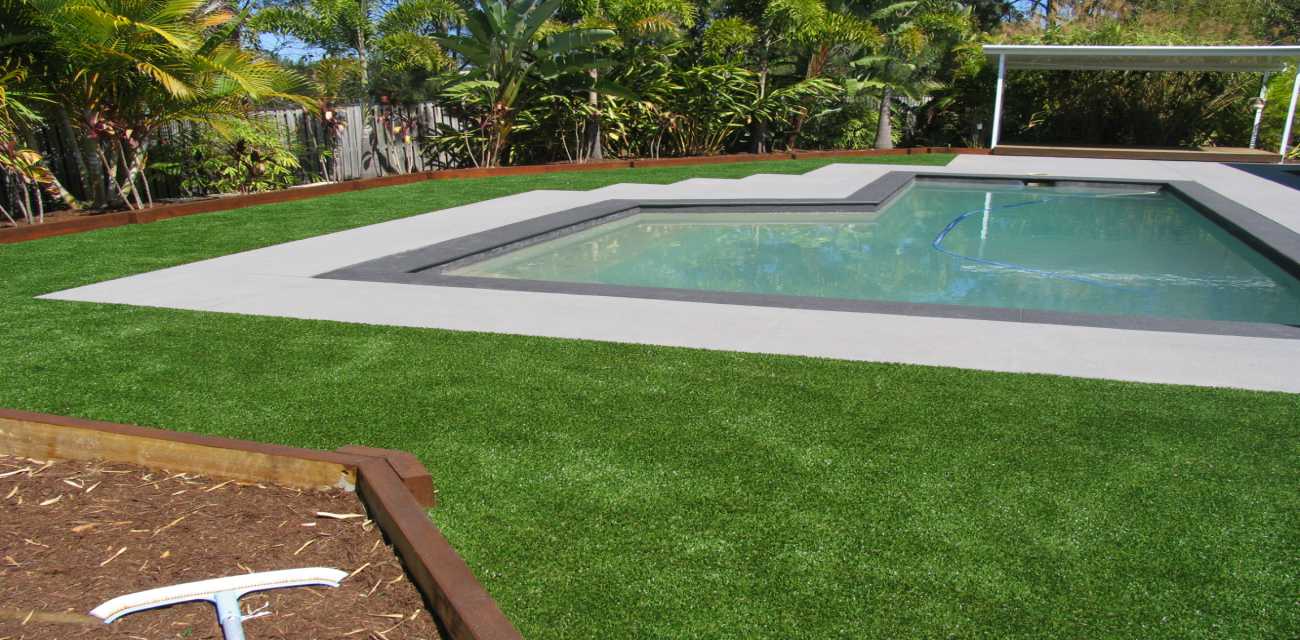 Nylon
The strongest type of residential artificial grass in the market is made of nylon. Nylon is a durable material that can stand up to heavy-weight and high temperatures. Even with these factors, nylon grass doesn't lose their shape or get matted down. If you want a low-maintenance and durable option, nylon is the grass type for you.
Sometimes, nylon grass is used as another add-on to an already existing patch of synthetic grass. When paired with polyethylene or polypropylene grass, nylon gives them more structure and a different feel. When mixed with these synthetic grass, you can be assured that you have great-looking and strong patches of grass.
Polyethylene
A famous artificial grass choice among homeowners is polyethylene-made grass. Compared to nylon, this type of grass has a beautiful bright green colour and has a softer, more natural texture. Because of these characteristics, not only do homeowners love this for their lawns, but this is also often used in various landscapes such as athletic fields.
Another advantage of polyethylene grass is that it is also extremely durable and can hold to various environmental factors. Also, this type of synthetic grass isn't porous, which means it won't hold on to odour as compared to nylon grass. This makes it the best choice for pet owners since it's easy to wash and maintain, and you won't have to worry about unpleasant odours.
When it comes to maintenance, all you need to do to perk up their blades is to rake and brush them, and you'll have natural-looking grass in no time.
Polypropylene
If you're on a tight budget, you can consider polypropylene grass. This type of artificial grass is quite inexpensive, but the least durable. This type of grass isn't ideal if you wish to play and stand on it. It doesn't do well with weight and activities, since it wears out pretty quickly due to its fine texture.
However, if you're looking for an indoor synthetic grass for decoration, then this is the best option for you. As it's for decoration, it won't need to endure any wear and tear activities.
Conclusion
Having residential artificial grass installed in your space is a cost-efficient way to make your area look aesthetically pleasing. All you need to do is to find the perfect grass material that will suit your lifestyle and needs. Working with artificial grass professionals will ensure that you have the right type of grass for your homes.
Are you looking for residential artificial grass? Look no further because Luxe Turf can help you with your synthetic turf needs. We are a team of professionals who specialises in the design, supply and installation of premium synthetic turf for different spaces. Check out our services today!