One of the biggest advantages of artificial turf is that it doesn't require a lot of maintenance compared to natural grass. In fact, it is for this reason that a lot of homeowners are switching to synthetic grass. However, that doesn't necessarily mean that you just leave it alone after having it installed; it still needs some basic maintenance to keep it looking clean and fresh.
Ideally, if you don't have pets and children at home, then you can opt for monthly turf maintenance. However, if you do have pets and kids at home that are usually out in the yard, then it's best to stick to a weekly cleaning and maintenance routine.
Here are some tips for cleaning and maintaining your synthetic turf.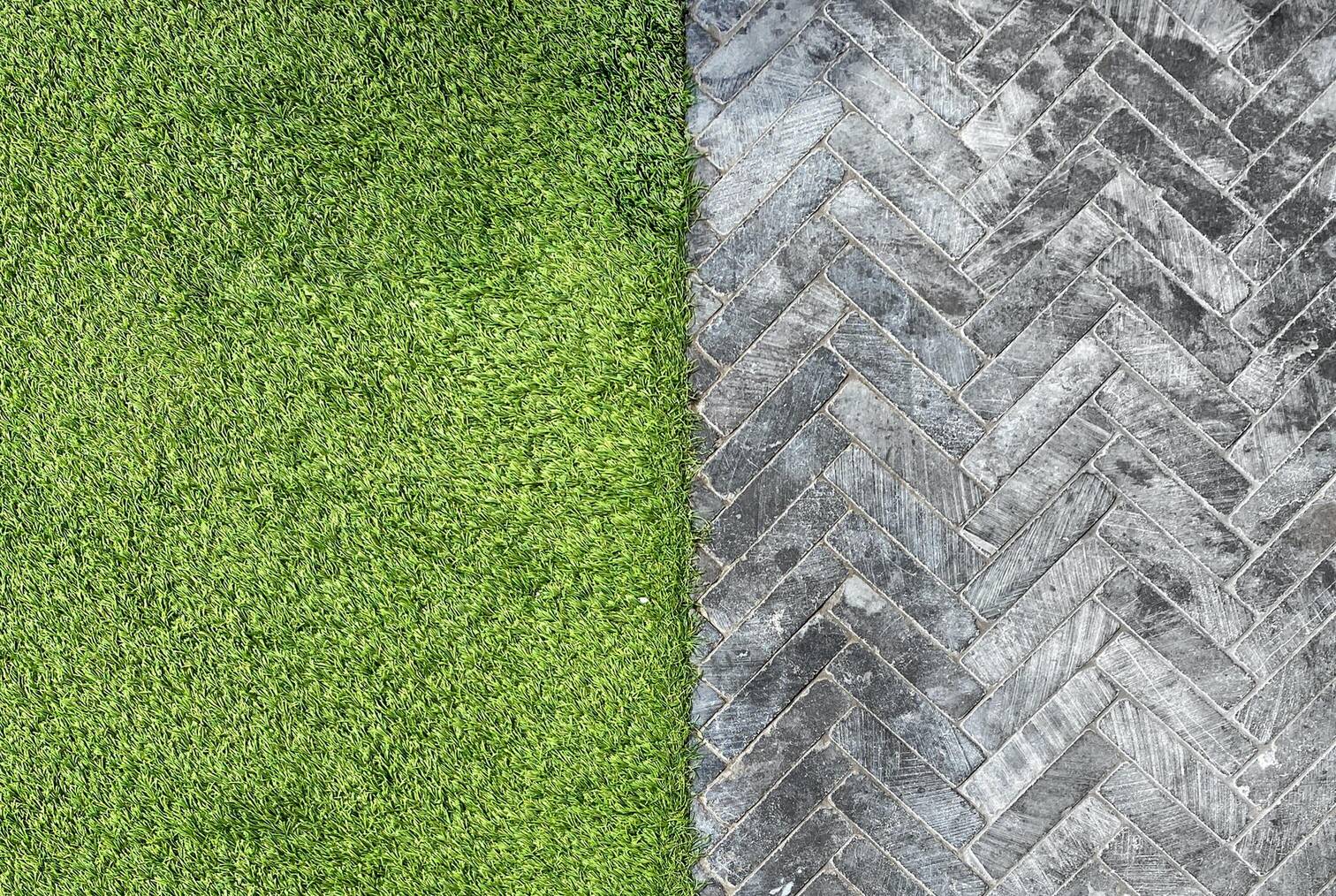 Remove Dust & Dirt
Clean and maintain your lawn turf by removing dirt, dust, and leaves with a flexible lawn rake or a stiff brush. Never use a brush with steel bristles as these can damage the artificial grass. If you have pets, you may need to clean your grass several times a month instead.
After cleaning your grass, it's natural to notice that they are not upright. Don't worry; you can fix this by using a broom or a handled brush to go against the natural grain. This will encourage each blade to stand up properly once again.
Through regular grooming, you can also prevent matting that will keep the infill from compacting.
Remove Pet Waste
If you have pets on synthetic turf, you can remove solid waste by using a baggie or pooper scooper. It's essential to hose down the area and spray where your pet urinates at least once a week to avoid it creating a stench on your property.
If needed, apply a turf neutraliser for good measure.
Remove Bacteria
The build-up of bacteria shouldn't be an issue with synthetic turf when you frequently clean and maintain it. However, if you think that there's a presence of bacteria in the grass, you can use a natural home remedy to stop it from spreading. Simply mix vinegar and water in a bottle and spray it on the infected area to clean any infected spots.
Remove Stains & Sticky Substances
The great thing about synthetic turf is that it's stain-resistant, which means you won't have a hard time removing spills and other elements, such as chewing gum. Make sure not to use any harsh chemicals to remove spills or sticky substances as you can remove most of these by hand.
Should you have a difficult time removing the leftover substances, then you can opt to hire a professional to clean and maintain the area.
Keep Your Turf Clean & Fresh
Cleaning your artificial turf and maintaining it is actually quite an easy process. That's why a lot of people are switching to this type of turf as compared to maintaining natural grass. You don't need to do a lot of manual labour as well; all you need to do to keep your turf clean and fresh is to set a regular schedule, especially if you have pets and children that frequently lounge in your yard.
Are you looking for a provider of synthetic grass in the Gold Coast? At Luxe Turf, we provide you with only the best artificial grass that would grace your landscaping. We offer all-in-one services, from the design & supply stage, on to the installation process, and even to the after-care maintenance! Get in touch with us today for a free quote.