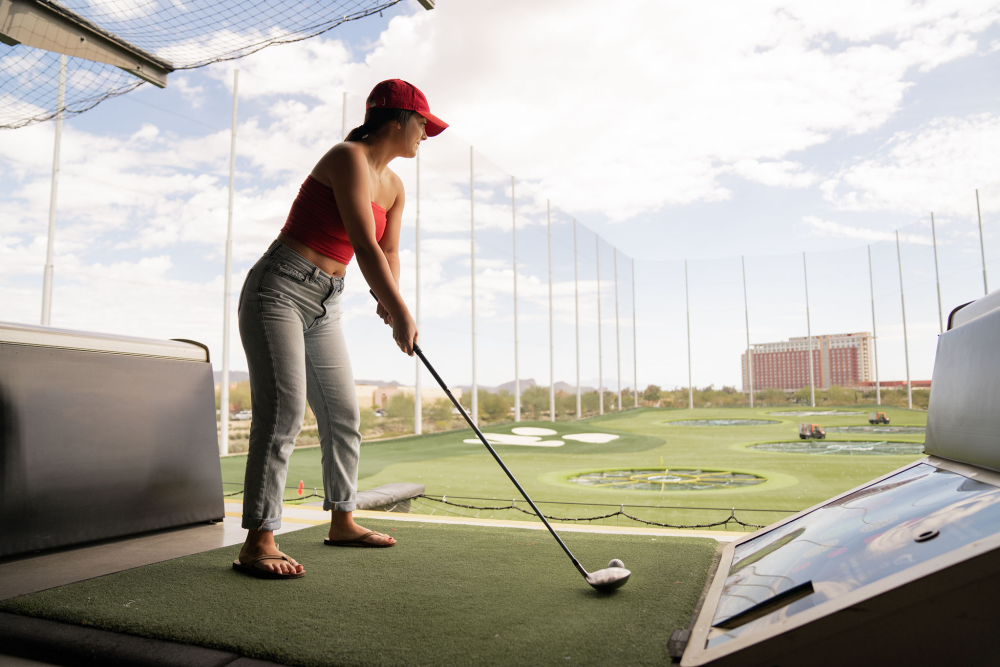 As far as favourite past time sports are concerned, Golf would be high on the list for hundreds and thousands of fanatical fans across the world who dedicated their weekends to perfecting their game.
For most Australians, hitting a fore and aiming to outplay their friends bears a certain significance that keeps people hooked once they get their first taste. If you've played golf for a while now, you're probably hooked to the point where you dedicate as much free time as possible to improving your game. After all, becoming like Tiger Woods and outclassing your buddies on the green doesn't come without hardship, right?
Like anything in life, practice makes perfect. If you're serious about improving your game to be the best you can be, you can install some artificial turf in your home and start practicing everyday.
Why you should get artificial turf for your home-based golfing needs
The idea of getting synthetic turf installed to help improve your game may not seem ideal because it doesn't feel the same, but this isn't exactly the case. If you truly want to improve every aspect of your golf game as much as possible and build some skills like the pros, here are some reasons artificial turf is perfect for your needs:
Reason #1: You won't have to worry about wear and tear
Unlike real grass that isn't suitable for practice because it easily lends itself to undesirable conditions, artificial turf is far more suitable for repeated use.
Today, synthetic grass is heavily used in driving ranges and practice pitches. It's a highly durable option for anyone looking to practice, particularly as the material can withstand countless swings. By installing a patch right in your home, you can start practising your shots without digging unsightly holes into your lawn.
Reason #2: Practice whenever you want
One of the most significant benefits of having artificial turf installed is that it helps create a convenient little practice spot right in your home.
Golf is a time-consuming hobby, and not everyone has time to play a round each week or make it to the driving range. Synthetic turf brings the practice space to you. Once you have a nice little patch installed, you can train your shots no matter what time it is, how long you want to do so, or what kind of weather is out there.
Reason #3: You can customise your green to suit your golfing needs
Similar to the pros who have their own courses that they train on, having artificial grass enables you to practice in your own world thanks to its customisable options. With Luxe Turf's amazing customisation services, you can choose what your space looks like, what type of faux grass it uses, and what other designs it can include.
Conclusion
In uncertain times where strolling down to the nearest golf course to practice your game and refine your technique can be difficult, it pays to have a patch of artificial grass to train with. By getting a patch of the best replication products out there, you'll be able to work on your short game, ensuring you've levelled up by the time you hit the fairways on the weekend.
Our experts at Luxe Turf will ensure that your artificial grass putting green is perfect for your needs. Get in touch with us today to see how we can help your golfing game today.