For homeowners dreaming about a cottage garden, natural grass may seem like your most optimal course of action. However, it's a seemingly trivial expense that stacks as you continue to invest in maintenance tools or reviving plots that have dried out over the years. So how do you achieve the luxurious and picturesque frontage you deserve? The answer is simple—residential artificial grass! And trust us, it won't cost you an arm and a leg—here's why.
What is an Artificial Lawn?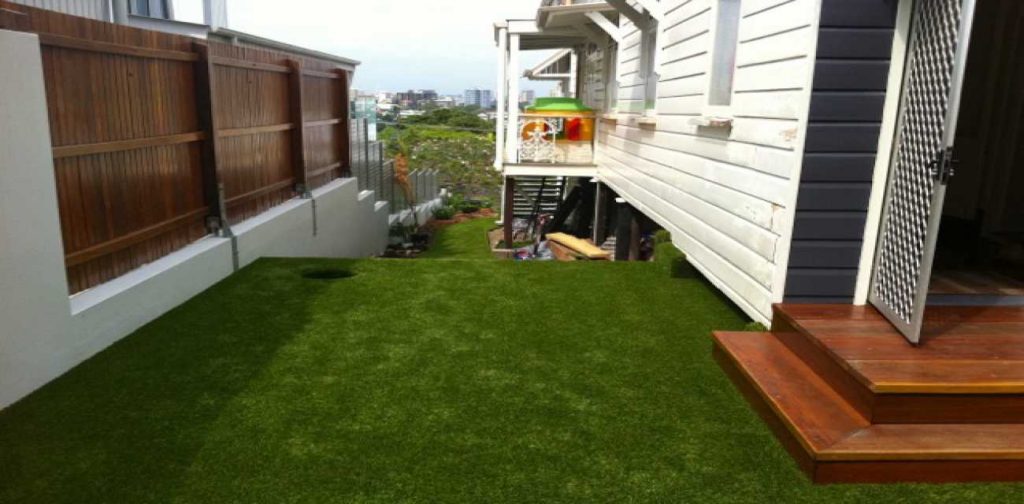 Specifically designed for Australian conditions, Luxe Turf artificial grass is perfect for use around areas where a real lawn wouldn't normally grow. For sports enthusiasts, Luxe Turf also offers solutions for golf putts, basketball rinks, tennis courts, and astro turf  football pitches. Owners with pets need not worry about droppings or digging up spots—simply pick up any droppings and hose down the area.
It reduces your water costs
Fake turf in Gold Coast homes is becoming increasingly popular—and for good reason! For any Australian, water is a precious resource and though using it is imperative to maintaining a perfectly green, natural lawn, can waste up to 20 litres of water a day per square metre!
Eliminating the watering costs that go into a natural lawn can save you a significant amount on your bills each year and leave your lawn looking perfectly green all throughout. Plus, with advancements in lawn technology, your house guests won't likely spot the difference between synthetic and natural grass.
It lowers your material costs
Remember, maintaining a natural lawn doesn't just cost you water. There is a plethora of other products and tools that go into keeping it neat and thriving such as:
Chemical growers and pesticides
Fertilisers
Sprinklers and hoses
Mulch
Mowers and trimmers
Blower vacs
Though items such as lawnmowers, sprinklers, and hoses are more of a long-term investment, other consumable items may need to be purchased more frequently. Even outsourcing a professional to mow your lawn or perform other tasks may be draining to your bank account. Depending on your commitment to keeping your lawn perfectly green, you can potentially set yourself back hundreds or even thousands of dollars a year!
It saves you time and energy
While you won't have to water your lawn every single day, you'll still have to dedicate an hour or two around twice a week. Even with a sprinkler system, you'll also have to devote time to removing pesky weeds, dethatching, aerating, mowing, and reapplying grass seeds to bare spots.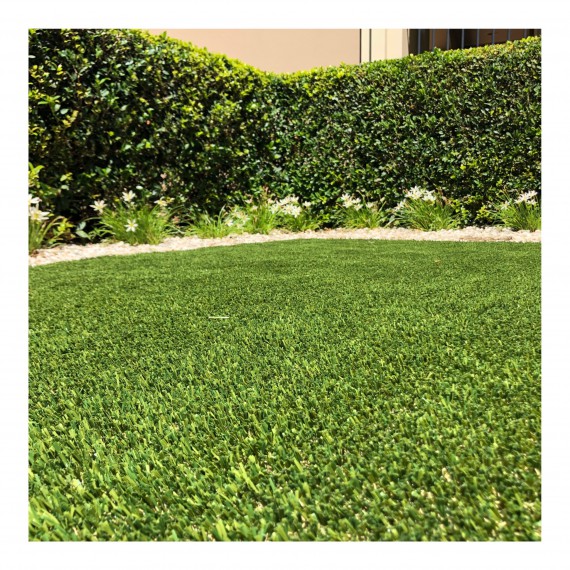 Conclusion
Especially for residents within Adelaide and Brisbane who experience greater water restrictions, synthetic grass in the Gold Coast is budget-friendly and can help save on resources. Having to deal with arid summer conditions is never easy, so spending considerably less time on a stunning astroturf lawn can up your curb appeal for a fraction of the cost.
On the lookout for beautiful, natural-looking residential artificial grass to fashion your lawn in the Gold Coast? Consult with us at Luxe Turf! We can work with custom design products to achieve your ultimate garden goals and provide you with fully-insured installation work.