Many people assume that artificial grass is only meant to help a homeowner create a stunning lawn. However, there are more ways artificial grass can be used than to sit on the ground looking pretty. Sure, they are an excellent solution for a year-round lawn that stays green with minimal care, but with a bit of creativity, they can spice up a house in more ways than one.
Are you wondering how you can use artificial grass creatively in your home? Here are some ideas you can think about!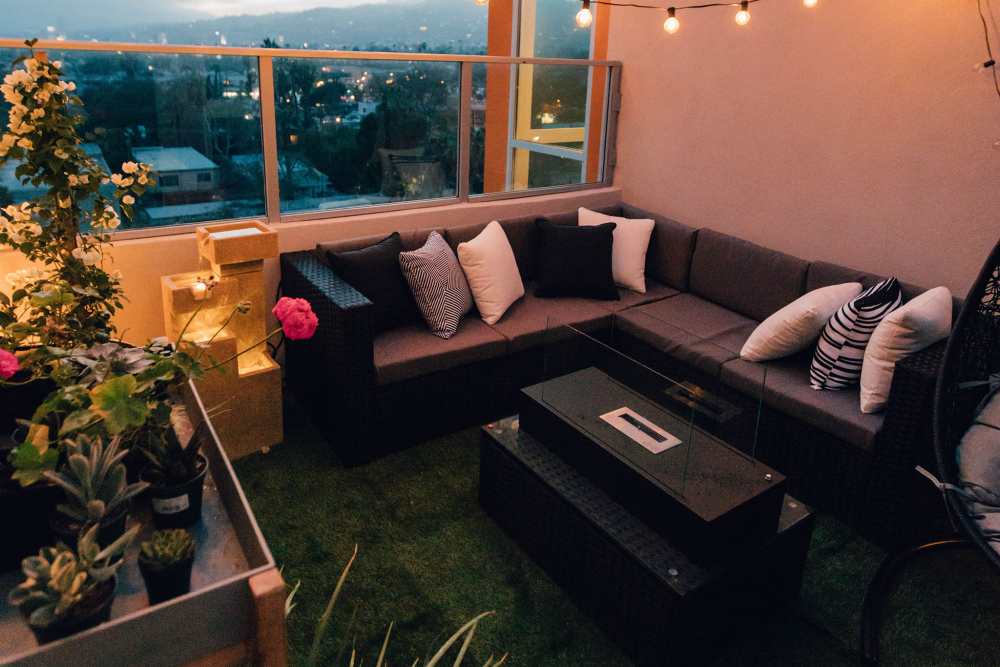 Stick it on the walls
Did you know that artificial grass does not have to sit on the ground? It can be put on almost any surface, including your home or office walls. On your walls, it adds life to your living or office space and can supercharge your interior's aesthetics.
With so many shades and designs of artificial grass, you can create any natural atmosphere in your home. These will help mimic a natural environment that helps you feel relaxed and energized.
Install it as a carpet
You do not always have to use your artificial grass on the dirt to improve your curb appeal. You can also install it in your external living area! This is an excellent way for you to keep your outdoor spaces cool, such as your rooftops and balconies, where the searing heat of the summer sun can quickly leave concrete surfaces hot. Plus, with outdoor artificial grass carpets, you can just as well lie down on them due to their soft and cushion-like design.
Use it as flooring for pets
If you have pets, such as dogs, in your home, you know the nightmare of having to clean your floor every day when they arrive from their daily walks. More often than not, you will have to sweep away dirt and even wipe away mud, and this only gets worse if you have multiple pets at once.
Artificial grass is an excellent solution to this dilemma! Rather than having real grass in your pet areas, artificial grass stops dirt and mud from getting into their feet. That means that you will not have to deal with any dirt or mud in your home, no matter how often your pets go outside. Also, artificial grass is safe for pet use, so you do not have to be worried about their wellbeing or comfort when running and rolling around in it.
Conclusion
In short, artificial grass can make indoor and outdoor areas much more comfortable and aesthetically pleasing. With so many designs to pick from, not to mention their durability and low-maintenance, you can ensure you enjoy a soft grass carpet all the time.
It can serve as an aesthetic piece to enhance the interior design of your home or office, or add comfort to various areas in your property. Regardless, artificial grass is not just limited to a single purpose, and there is nothing wrong with installing it as your lawn. That is because it offers year-round green grass that requires minimal maintenance, letting your home look its best no matter what!
Luxe Turf is a provider of professional synthetic turf solutions for residential and commercial needs. If you are looking for artificial grass at Gold Coast to spice up your property, work with us today.