A well-manicured lawn completes the look of a dream home, but it's also a haven for pets who like to enjoy the breeze and run around the great outdoors. Paw-parents know that an open and lush backyard can boost happiness for you and your excited dogs, but it also poses a muddy problem: how do you keep your pooches from spreading muddy paw-prints all over your home's flooring?
Your overzealous canine buddies can really do a number on your yard and flooring, but you don't need to keep them inside to save your garden. Artificial turf makes it possible to maintain a vibrant, stunning yard that is clean and safe for your pets to play on without leaving a mess. With that in mind, here are some ways of installing fake grass on your lawn. It's the best solution for you and your furry friends: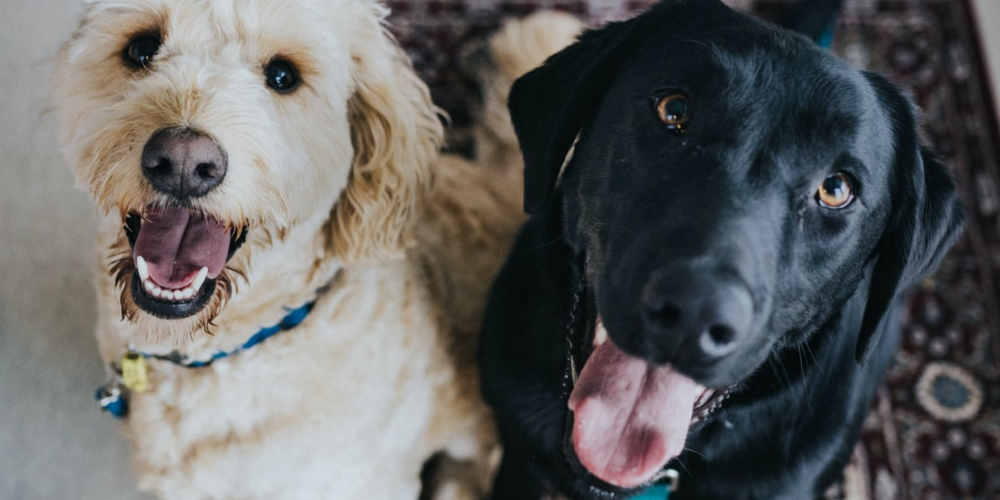 Benefit #1: Artificial Turf Guarantees No Muddy Paws
With the artificial turn on your backyard, your energetic fur babies can run and play outside, rain or shine. Promoting a clean look all-year-round, fake grass makes it possible to enjoy either a rainy day or dew mornings without the risk of stepping on mud puddles and staining your interior flooring, carpet, clothes and more.
Seeing as you are free from muddy paw prints, artificial is the best choice for paw-parents who don't want to handle cleaning off trails of dirt.
Benefit #2: Artificial Turf Stop Your Dog's Digging Habits Outside
Digging is all part of a dog's nature, and while it's a fun exercise for your pooches, it is often at the expense of your lawn. Seeing holes scattered around your backyard can be a frustrating sight for homeowners, especially since you're responsible for cleaning up after your canine companions.
Artificial turf can solve your problems as it is designed to withstand heavy foot traffic and abuse, which means it can handle even the most determined dog. The nylon fibers on fake grass help preserve its integrity, even after your pet's destructive habits.
Benefit #3: Artificial Turf Offers a Safer Environment for Dogs
Natural grass and soil are good for the environment, but they can harbor fertilizers, insects, ticks, and other substances that can be harmful to your curious pets. Dogs who like to sniff, lick, and even eat grass can contract lungworm, which is often found buried deep in your lawn.
With that in mind, artificial turf can provide a safer, cleaner, and better-looking environment that allows your dogs to run wild and free without running into toxic chemicals or flea infestations. With artificial turf on your lawn, you and your dog can have peace of mind.
The Bottom Line: Keep Your Dogs Happy and Your Lawn Picture-Perfect with Artificial Turf
Lawns with real grass can be challenging to maintain, especially for paw-parents who are caring for energetic dogs under their roof. Artificial turf makes it easy to have a visually appealing lawn that can look perfect throughout the seasons, all while providing a safe haven for your pooches.
If you are looking to install natural-looking grass to have a luxurious lawn all-year-round, get in touch with us today to see how we can help improve your landscape with our artificial turf in the Gold Coast.