Artificial grass is an economical option for homeowners who don't want to go through the rigorous process of maintaining a healthy lawn 365 days a year. Besides cutting down your housekeeping tasks, you'll also have a lush, green lawn all year round. However, installing synthetic grass will still require maintenance for it to keep its clean and fresh look.
How to take care of an artificial lawn
There are many benefits to maintaining artificial turf. Besides saving your expenses on garden maintenance equipment, it's also resistant to extreme heat. Its unique material composition makes it a viable choice for homeowners who want to reduce their regular housekeeping workload.
However, you're mistaken if you think having an artificial grass lawn will let you off the hook in housekeeping responsibilities. Although you will have fewer chores to do, even synthetic grass requires regular maintenance. Cleaning and grooming practices are necessary so that your lawn can stay green and natural.
In this article, we will share three tips to help you maintain your artificial lawn.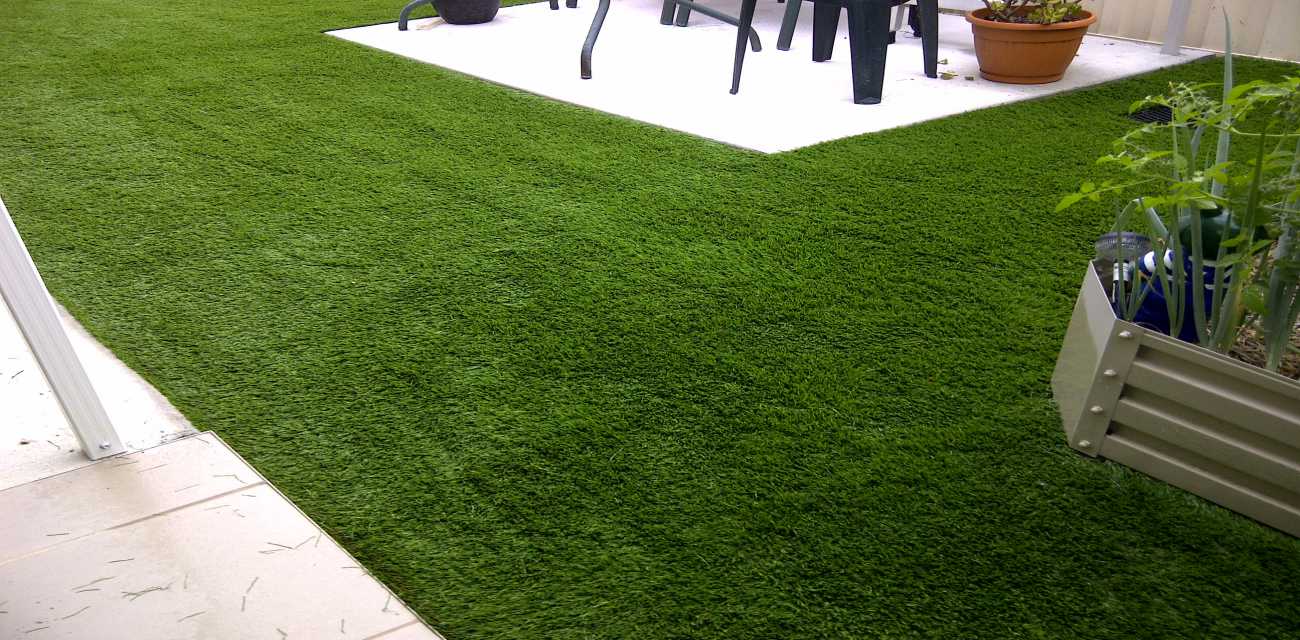 1. Use the right cleaning materials
The accumulation of dirt and dust on your turf can be annoying since it puts an unappealing and dirty look on your lawn. However, it would be best to use the right tools to avoid damaging your grass when cleaning.
The right equipment will help you remove leaves and debris that can get stuck in it. Your trusty hose, vacuum cleaner, rake, and leaf blower will become your reliable companions in maintaining your synthetic lawn. Since these are inexpensive tools, you won't have to spend too much money on them even if you plan to buy a brand-new set.
2. Tend to your turf regularly
Like natural grass blades, your synthetic grass should also stand upright. Unfortunately, your artificial lawn will degrade and bend over time. Thankfully, you can brush it regularly to extend its rigidity.
By using a stiff brush, you can keep your grass blade upright for a longer time. Brushes that have synthetic bristles that are over five inches long are excellent for the job. When shopping for your grooming equipment, avoid metal tools since they can damage your grass's integrity.
While you're brushing, remember to brush with sufficient force since too much pressure can leave you with an uneven lawn. If your artificial grass covers a wide area, you should focus on straightening those in high traffic areas.
3. Rinse and use weed killer
Although your turf may look clean and fresh, that doesn't mean it's free from contaminants hiding inside it. Weeds can still grow and damage around your artificial grass. Instead of waiting for them to grow, you should apply regular weed kill, especially during peak seasons.
Remember that you should immediately clean spills and contaminants on your lawn since the residue can damage it if you don't remove and clean it thoroughly. If your pet accidentally poops or urinates on it, you should use an enzyme cleaner and rinse it down afterwards.
Conclusion
Although the initial investment in installing artificial grass can be high, its benefits in the long term are far better for your finances. Regardless of it being a practical and hassle-free investment, you should still be familiar with how to care and maintain it adequately. The better you keep your turf, the longer you can extend its life.
If you need professionals to install residential artificial grass on the Gold Coast, you can hire us! We provide the best synthetic grass products in the market for both residential and commercial use. Get in touch with us today to receive a free quote on our products and installation fees!