Are you getting tired of mowing your lawn every week? Or perhaps, you're getting annoyed with the brown patches in your yard? If you are, then it may be high time that you made the switch to synthetic grass. Artificial turfs have been gaining more popularity over the past few years because of their practicality and the many benefits they offer.
Here are four reasons why you should use artificial grass for your lawn: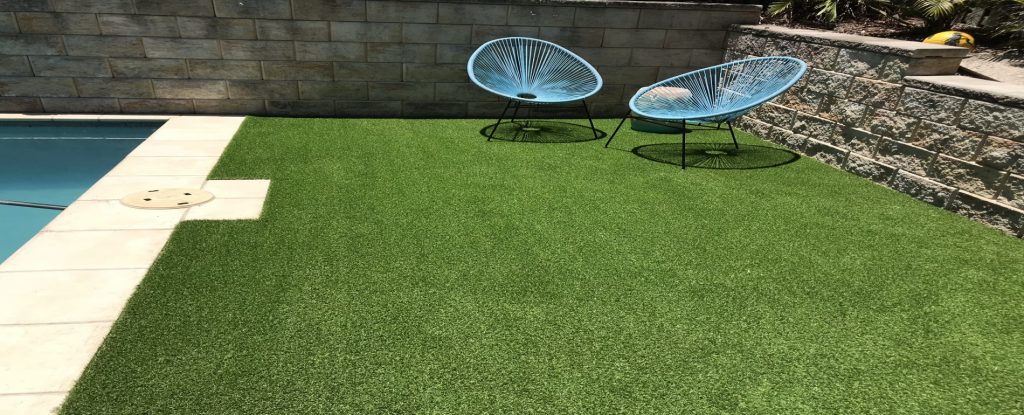 1. It's Easy to Maintain
One of the biggest benefits of synthetic turf is that it doesn't require much maintenance, and it's easy to care for. You don't even need to water it! When you want to maintain it, all you need to do is clear the leaves, branches, and other debris off the lawn.
2. It's a Versatile Alternative
Do you have a spot in your yard that just can't grow grass no matter what you do? In the end, you are left with a bald spot that you had to fill with foliage so that people don't notice it. With synthetic turf, rest assured that you never have to worry about bald spots anymore because you will get an even lawn with zero bare patches.
3. It's Cost-Effective
One of the best aspects of synthetic turf is you only need to pay for it once at the store, and that's it! You no longer have to worry about maintenance costs, such as irrigation and fertiliser. Moreover, since it doesn't require watering, you save big on water per month, which means you also get reduced your water bills.
4. It's Safe to Use
When it comes to the safety of artificial grass, keep in mind that it is even safer than a natural yard. With this type of turf, you don't deal with rocks, stones, or soil that may be breeding ground for pests. Synthetic grass is softer because it is made from non-toxic materials to ensure that children and the environment will not be harmed. Aside from that, seeing that it's artificial, you don't need to put fertilisers and other pesticides, which makes it safe for children and pets to play on.
Conclusion
These 4 reasons are why many homeowners are making the switch to artificial turfs. They are more practical and are much easier to maintain compared to natural grass. Moreover, synthetic turf has that long-lasting green effect, which means you don't have to worry about any brown patches anymore.
Due to the growing popularity of artificial grass, you won't have a hard time finding one for your yard. That said, the price for this is also reasonable, so you don't have to worry about breaking the bank when you decide to make a purchase for your garden. The only aspect that you need to think of is to find a reliable company to ensure you get high-quality products.
Aside from your yard, you can place this type of grass in other areas of your home, such as your balcony or even your kid's space. Beautify your outdoor space with synthetic turf, and you won't regret your decisions.
If you are looking for high-quality artificial grass on the Gold Coast for your home, we have got you covered. At Luxe Turf, we have an extensive range of projects to suit any synthetic turf project. Get in touch with us today to see how we can help!