Are you looking to transform your Gold Coast home or office space using artificial turf? 
Artificial turf is a great, low-maintenance option for updating the look and feel of your home or business and will ensure it looks amazing all year long, but it also requires careful consideration so you can choose the best option for your specific needs. 
At Luxe Turf, we've been in the industry so long that we have a great understanding of the importance of making an informed decision when it comes to artificial turf. Here are 5 essential tips to guide you through the process of buying and installing artificial turf on the Gold Coast.
Tip 1: Consider your needs 
Before you start your search for artificial turf on the Gold Coast, you need to know your requirements. It's important to consider how the turf will be used and the amount of foot traffic. There are different types of artificial turf and each type can be used for a specific purpose. 
At Luxe Turf, we offer both residential and commercial turf, including: 
Residential turf:
Commercial turf:
Tip 2: Determine your budget
You'll need to set a budget for the project. Artificial turf comes in various styles and price ranges, so defining your needs and budget will help you decide what you're looking for. Like anything, you get what you pay for and it's always best to pay a little more to ensure you get the best quality artificial turf available. 
Prioritising quality will ensure you get a long-lasting and natural-looking lawn. Products made from premium materials, like our artificial turf at Luxe Turf, will have advanced UV resistance and exceptional drainage features – both amazing benefits you won't get from cheaper alternatives.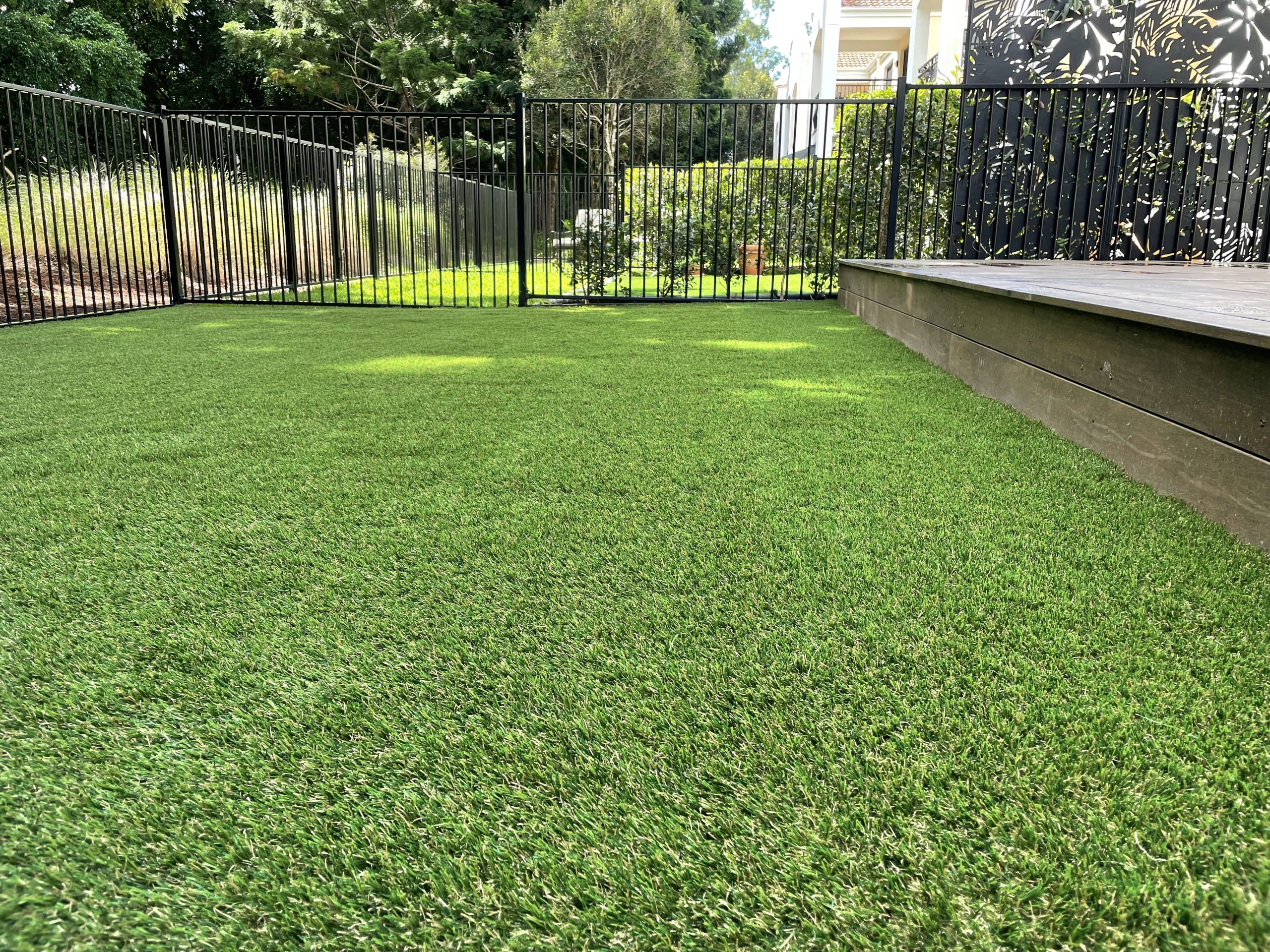 Tip 3: Only buy high-quality, realistic artificial turf
Not all artificial turf is created equal. Some look visibly artificial, whereas others, like our range of premium synthetic turf, looks and feels like natural grass. For a lifelike finish, our wide selection of artificial grass looks realistic and feels soft and luxurious to touch. 
Tip 4: Check drainage
Efficient drainage is crucial to ensure water doesn't pool on top of your artificial turf. Your turf should have a reliable drainage system that stands up to heavy rainfall to ensure its longevity. The artificial turf we supply here at Luxe Turf has an innovative perforated backing to facilitate effective drainage to keep your Gold Coast artificial turf dry and looking great day after day. 
Tip 5: Choose an experienced Gold Coast artificial turf supplier
It's important to select a reputable supplier who has a proven track record of supplying high-quality turf and excellent customer service. At Luxe Turf, we've been supplying and installing artificial turf for many years and we understand how important it is to make the right decision when choosing a Gold Coast synthetic grass company. We're a trusted name in the industry and we will find the ideal solution for your Gold Coast property.
Installing artificial turf
While engaging our experienced team to install your artificial turf is the best option, we understand there are circumstances where clients would rather install it themselves. We can supply the turf and you can lay it! Here are a few quick tips for DIY installation: 
Prepare the surface: Ensure the area is clean, level, and free of debris. Remove existing grass and weeds to approx. 100mm depth to create a smooth base for the artificial turf.

Prevent weeds: Place a weed inhibitor over the prepared surface to prevent weeds from growing through the turf and improve drainage.

Install a drainage system: If needed, set up a proper drainage system to prevent water accumulation under the turf and ensure effective water runoff.

Install approx. 80mm thick of compactable aggregate such as crusher dust, level with a screed and compact with a plate compactor.

Use proper adhesive: Secure the turf in place using adhesive or strong seam tape for joining pieces together. Make sure to follow our guidelines for proper application.

Infill and brush: Spread a layer of infill material (such as silica sand ) evenly over the turf to support the blades and add stability. Finally, brush the turf to make it look natural and even.
If installation sounds too complicated for you, don't hesitate to contact Luxe Turf and our professional team can help. Contact us online, or call 0400 559 958.