While artificial grass is built to be durable and long-lasting and requires less maintenance to stay aesthetically pleasing, keep in mind that the test of time will take a toll on it. Eventually, no matter how much you care for it, you'll notice that your artificial grass fixture seems to flatten. This happens because the blades of fake grass lose their ability to support themselves through wear and tear.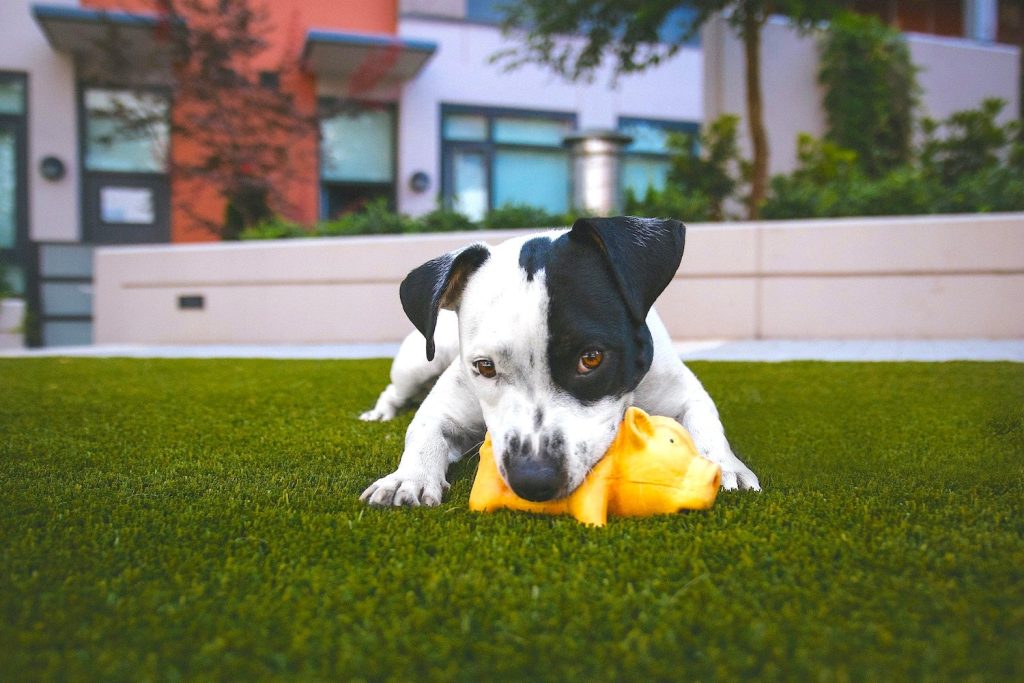 Even if your artificial turf has flattened, you can still make them spring right back up. In this article, we will share with you four tips on how you can accomplish just that:
Get rid of the weeds
While this isn't precisely related to the flattening of your artificial grass, you'll find that the plants that grow around your turf will make the whole fixture seem messy and flatter in the middle. To solve this problem, simply purchase some weed killer and spread it on the outskirts of the lawn so that it will stay neat and clean.
Sweep the grass
When you see that your turf seems to lay flat on itself, you can perk it by sweeping it back up. You can use a broom or any other similar tools to carry out this process. With a broom in hand, all you need is to brush it in the opposite direction they're pointing towards.
At the same time, while you're doing all this, not only should you focus on perking the grass straight back up but cleaning the green from any dirt and grime as well. That means that you should sweep away leaves, hairs, pebbles, and other items that can hurt the lifespan of the fixture.
Power-brush the turf
While the above method is quite useful, it is quite tiresome, especially if you have a large lawn. Because of this, consider using a power-brush instead. It essentially works similar to a broom by sweeping at the turf, but it is powered by electricity and turns by itself. All you need is to use it, straighten up your synthetic lawn, and clean it at the same time.
As for the frequency of either power brushing or manually brushing, you should do it at least once a month. When the weather gets warmer, you might even have to do it every week or day.
Move garden furniture frequently
If you have any garden furniture placed on the grass, moving it around often can ensure that whatever fake grass is found under it isn't pressed flat for too long. Do note, however, that if you have installed a quality turf, this shouldn't be much of a problem.
At the same time, do consider what kind of furniture will be placed on the turf. If it is soft like wood, the synthetic lawn won't be hurt. If what you're placing something that is made from metal, it might cut right through the grass, permanently damaging the turf.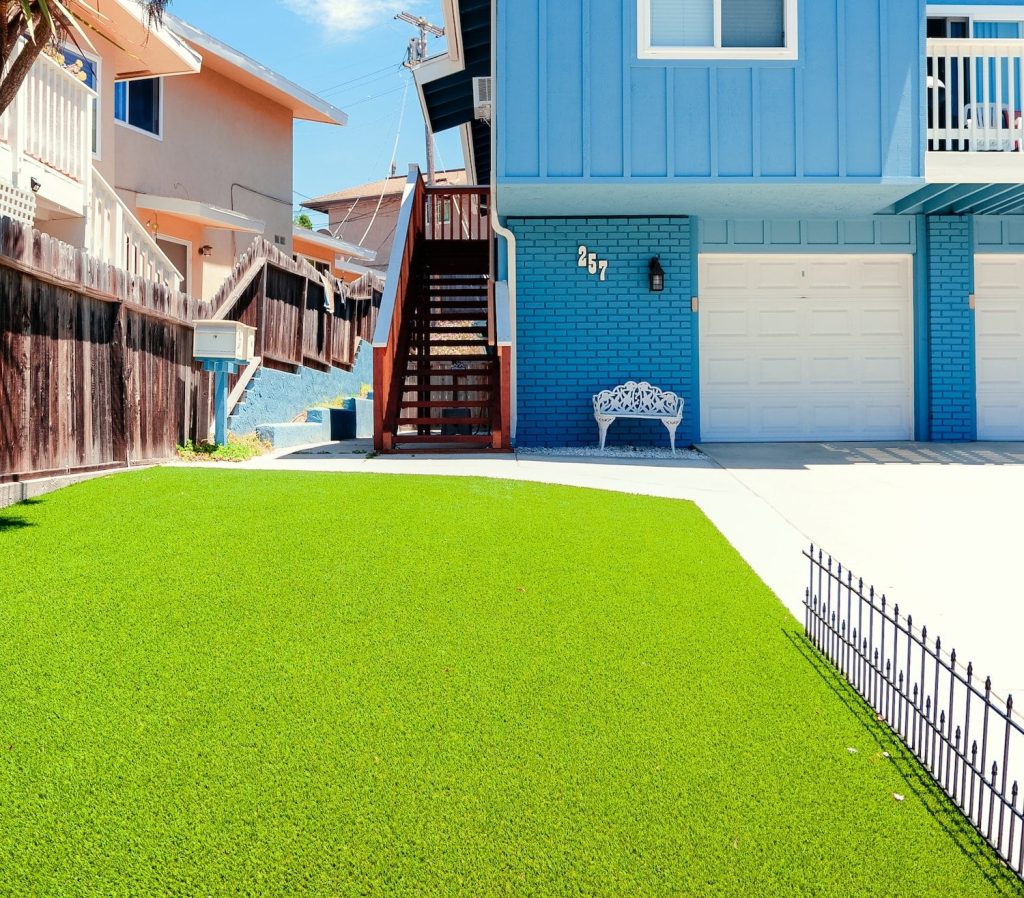 Conclusion
Although your artificial turf most likely is installed with a warranty, you must still do your part to maintain it as best as possible. With regular brushing and cleaning, your synthetic lawn will look neat, clean, and even! If you're having trouble with maintaining the grass by yourself, then reach out to professionals and have them maintain it for you! With their knowledge and equipment, you'll get to enjoy the best of your lawn without much effort from your side.
If you're looking for artificial turf in Gold Coast, then we are the ones to head to! Get in touch with us today to see how we can help.